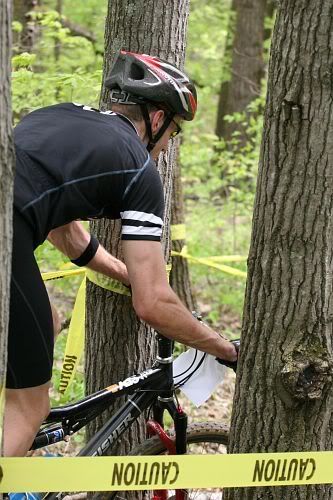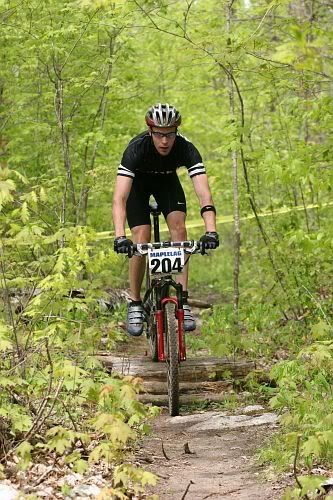 Saturday and Sunday was the Maplelag UCI Spring Opener up in Callaway Minnesota. There wasn't a big crowd for the weekend, but plenty of good weather and great racing greated those who attended. Some of the Midwest's top riders like Hall, Schouten, Kelli Emmit and Sarah Kylander-Johnson as well as Erik Tonkin and Megan Monroe showing up from out west made the pro venue. Kelli and Jeff took top spot and Tonkin bounced back from 6th to 3rd after a flat in the lakeside drops at the start of the 2nd lap.
There was definitely a good reason why there were two laps and total distance around 11 miles. To me, this is the toughest course I've ever put the knobbies on. In the first lap I managed to drop my chain into my cassette twice and crashed on a very steep decent trying to make the sharp left at the bottom. I did ride a strong and clean 2nd lap and managed to reel all but a couple back in, but I am happy to score the age win and top 10 overall.
Wisconsin had a good showing with Schouten 2nd in pro, Jesrin 2nd in semi-pro, and Sarah concurring the very difficult course. I don't think we'll see anything like this in WORS anytime soon.
This weekend is Treadfast in Lake Geneva and the Rockhopper is making it's comeback!!!!